BIOGRAPHY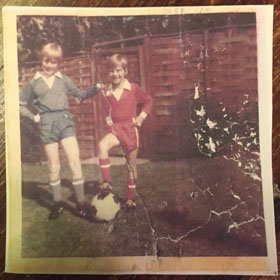 Modelling the latest styles in the back garden with my brother David , Glasgow 1974.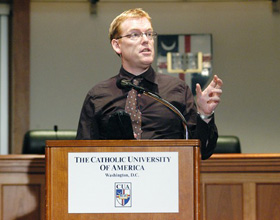 Lecturing on strict liability at the Catholic University of America , Washington DC 2004.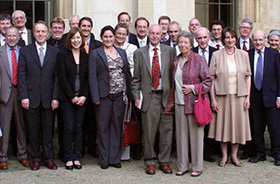 Just some of those who attended the event in 2008 to celebrate Tony Honoré's 60 continuous years of teaching for the Oxford Law Faculty.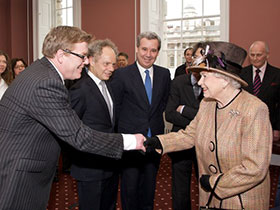 Meeting HM the Queen at the opening of the refurbished Somerset House East Wing, 2012.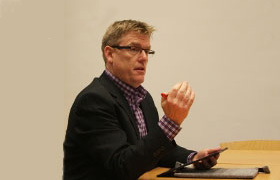 Speaking at the University of Amsterdam, 2014. Photo courtesy of Amsterdam Research Institute for Legal Studies .

With Tim Macklem, being interviewed about Joseph Raz on the occasion of Raz's Tang Prize 2018. Photo courtesy of Tang Prize Foundation .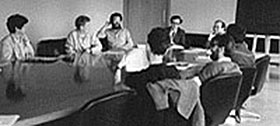 A graduate Jurisprudence seminar, Oxford 1986. Clockwise from left: Michael Otsuka , John Gardner, Joseph Raz , John Finnis , Bryant Smith, Alon Harel ; next figure unidentified; finally Martin Stone with back to camera. Photo by Fran Olsen .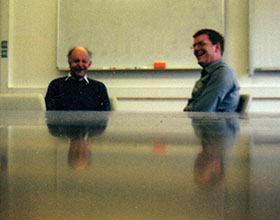 With Tony Honoré , teaching a Philosophical Foundations of Tort Law seminar, Oxford 2003.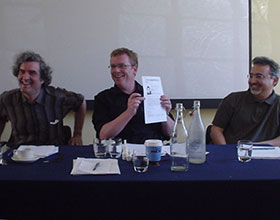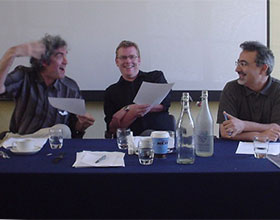 Chairing a workshop session with Alon Harel and Yossi Nehushtan , Oxford 2006.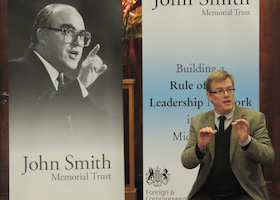 Talking about the rule of law to the Autumn 2013 Fellows of the John Smith Trust .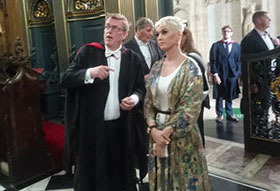 A guided tour for Katy Perry , All Souls College, Encaenia 2018.