Obituary for The Glasgow Herald by Colin Kidd. The published version is available here.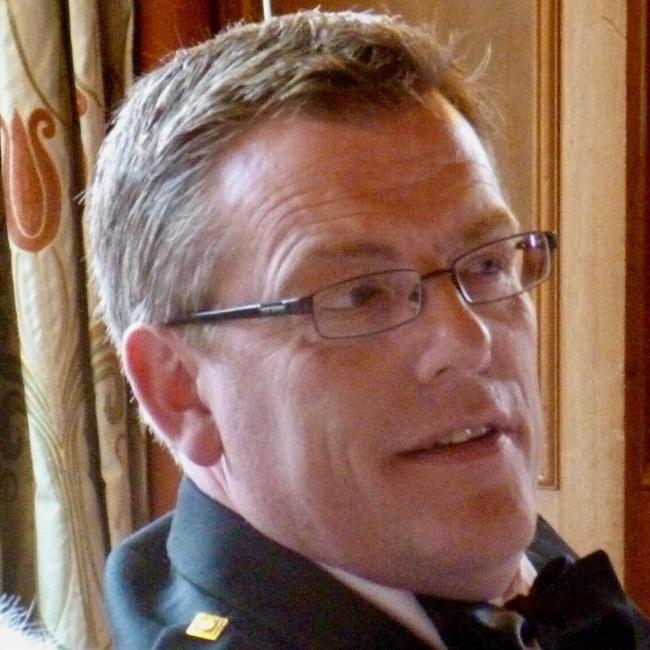 John Gardner, who has died at the age of 54, was Professor of Jurisprudence at the University of Oxford from 2000 to 2016, and at the time of his death a senior research fellow at All Souls College, Oxford. His influence had a global reach.
Gardner was honoured by five academic conferences devoted to his work, at the Australian National University, at the University of Edinburgh and at Oxford, as well as two conferences at the Hebrew University of Jerusalem. Gardner had also held visiting posts at Columbia, Yale, Princeton, Cornell, the University of Texas at Austin, the Australian National University and the University of Auckland. Yet he did not forget his roots in Glasgow and never put on airs. He was grounded in the real world, as happy in the kitchen or in DIY projects as in his study, and presented the same jovial face to the world whether he was conversing with knights of the realm, college porters or the chap who sold bacon rolls from a cart at the entrance to Oxford railway station.
John Gardner was born in Glasgow, and both his parents were teachers of German, his mother Sylvia at secondary school level, his father William a senior lecturer at the University of Glasgow. His father was also Chairman of the Goethe Institute in Glasgow, and world-renowned authors such as Gunter Grass were visitors to the family home.
His schooling was at Glasgow Academy, where he attended both the preparatory and senior school. Gardner excelled at the Academy, notwithstanding the competitive academic hothouse environment that prevailed under the rectorships of Basil Holden and Roy Chapman. He took a substantial haul of the glittering prizes, and won particular renown in French and German. Although he only took Latin classes for one year in the senior school, he worked away at the subject on his own for the next three years and, largely self-taught, obtained a distinguished A pass at O-grade. It was expected that Gardner would study languages at university, and indeed he won admission in 1982 to study Modern Languages at New College, Oxford.
However, before he went up to Oxford in 1983, he switched to the study of law. Under the influence of his law tutor, Nicola Lacey (herself later the distinguished biographer of Herbert Hart, the founding father of modern legal philosophy) the law itself was less the object of fascination than its philosophical underpinnings. In 1986 he graduated with an outstanding first-class honours degree in law, and the following year won the Vinerian Scholarship for the best results in the postgraduate Bachelor of Civil Law degree. In the interim, Gardner had been elected to a Prize Fellowship at All Souls College by competitive examination.
It was at All Souls that Gardner struck up a close, lifelong collaboration with Tony Honoré, the Regius Professor of Civil Law. Gardner and Honoré co-taught postgraduate seminars in jurisprudence and political theory for thirty years. Honoré had been seriously wounded at the Battle of El Alamein in 1942, yet maintained his intellectual vitality into his mid-nineties, and this past academic session was the first when Honoré, now 97, felt he had to drop out of teaching their joint class. Ironically, Honoré was to die only a few months before his favourite mentee and colleague; and among Gardner's last professional contributions was a glowing obituary of his dear friend.
In 1991 Gardner transferred from All Souls to Brasenose College, Oxford, where he was a fellow and tutor from 1991 to 1996. He moved to King's College, London in 1996 where was Reader in Legal Philosophy, but returned spectacularly to Oxford when elected to the Chair of Jurisprudence at the tender age of 35. This chair is attached to University College, Oxford and Gardner threw himself into the life not only of the Faculty of Law, but also of his college. As Keeper of the Statutes at University College, he extensively revised the college's statutes and regulations, and also served as IT fellow, superintending the college's first website.
He was a prolific author, and some of his most influential essays are gathered in his collections Offences and Defences and Law as a Leap of Faith, both published by Oxford University Press. His most recent book, From Personal Life to Private Law, is utterly characteristic of Gardner - both as scholar and human being - in his insistence on the interpenetration of law and real life.
Gardner was elected a Fellow of the British Academy in 2013, and in 2016 resigned his chair, moving to a Senior Research Fellowship at his beloved All Souls to devote more time to research and writing away from the hurly-burly of teaching.
He was a devoted family man, enjoying a happy marriage to Jennifer Kotilaine, with whom he had a daughter Audra, and was also stepfather to Jennifer's children Henrik and Annika.
He is survived by his wife, daughter, stepchildren, and his mother and brother.
Colin Kidd
Prof of Modern History, St Andrews